Buckeye Locksmith
COMMERCIAL LOCKSMITH SERVICE
Do you need professional-grade exit, and emergency signs, and devices installed at your regional mall retail location? Are you looking for a commercial locksmith company to work with on a long-term basis, so that you can have access to them, whenever needed?
Are the door, and ignition locks on your fleet of food trucks, starting to stick to the keys with greater frequency? Do you need a locksmith professional to service them, but can't afford any downtime?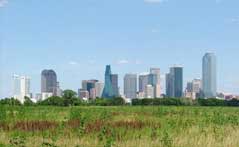 Did burglars try and break into one of your stores, and wind up causing lock damage, in the process? Do you need short notice commercial lock assistance, to fix these lock mechanisms, before the end of the day?
Call Us: (623) 498-8721
Statistics tell us that every 30 seconds, a U.S. business is the victim of burglary. This awful number is expected to rise in the coming years, so if you own, or manage a local Buck Eye Arizona company, take careful note of what we are about to tell you.
Locksmith in Buck Eye has the experience, and knowledge necessary to help your business stay safe, and secure in this rough economic time that we are in. With over 27 years of combined commercial locksmith experience, we have the winning formula that every small business needs to operate safely.
We boast 24-hour availability, and highest quality business lock products, and hardware. We work at your location from mobile locksmith service vehicles, loaded with the most modern, and state-of-the-art technology, available in today's market. We offer needed business lock services like:
Closed circuit television, with security cameras
Panic bars and exit signs
Fingerprint locks
Access control systems
Door and desk re-keys
New combinations for company safes, and vaults
Break-in repairs
Lost key duplication
Lock-boxes
Key extraction
Keypad devices
Video surveillance
Master keys
Door closers
Locks for mailboxes
Employee lockers
Drop boxes
Emergency lockout assistance 24/7
Business lock upgrades
Don't take chances with your commercial security, and safety. American business crime is on the rise, so call Buck Eye Locksmith today, and work closely with our technicians. We'll watch your back, while you operate your business.
Call Today: (623) 498-8721